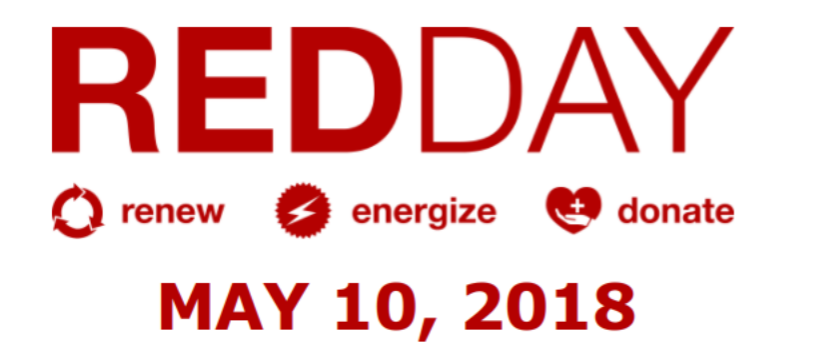 I am proud to be a Keller Williams Agent for many reasons but KW's commitment to bettering and helping the community, tops the list. KW has a year-round commitment to improving local communities; however, one day a year, KW agents set aside an entire day, taking off work and committing their time and resources wholly to re-energize the communities and neighborhoods where they serve–that day is RED Day and this year is it May 10, 2018.
The projects for RED Day run the gamut with everything from rebuilding homes to volunteering at local food banks and each market center chooses their focus based on the needs of the community where they live. The goal of the RED DAY movement is to see a need within our communities, to find a way to meet the need then, the most important part, to get it done. It's not enough to host benefits and take donations. So, as with all things KW, we put our actions where our ambitions are. Assisting in ensuring that the need is met, that's where you come in.
There are approximately 20 people per minute in the U.S. who are physically abused by an intimate partner. During 1 year that equates to more than 10 million women/men. So, with this growing epidemic of family violence, we decided to devote our resources, time and dedication to Women in Need Organization of Texas. WIN is the first line of defense against family violence. They provide counseling, crisis intervention, job training and assist with job and relocation services. If you have ever been a victim or if someone you know has been a victim you know that information is what they are looking for, safety is what they are looking for, solutions with resources to back it up is what they are looking for. WIN, with 26 years of experience of service to adult victims of family violence and their children, provides all of these. Overall,the goal is to create a society that no longer tolerates abuse of power through violence. As with all kinds of reformation and renewal, the change starts where you live –KW wants to help.
Ways to give:
1. Place all items on the front porch/ in front of your house by May 7th and we will personally pick them up (provided you are in Rockwall or Hunt County). Send me the details and your pickup address in an e-mail to vickiedaniels@kw.com by Sunday, May 6th and I will ensure those are picked up on May 7th. The list of items needed can be found on my Facebook Page in the Notes tab or by following this link
2. If you are outside of Hunt or Rockwall County, you can mail the items or funds in to: Keller Williams Rockwall, 2701 Sunset Ridge, Ste. #109, 75032 or feel free to drop them off at our office at the same address;
3. If you want to donate funds so that we can do the shopping for you, mail in your checks to Keller Williams Red Day, 2701 Sunset Ridge, Ste.#109, 75032.
KW Red Day 2018 is May 10th. It's all about COMMITMENT and SERVICE. We look forward to this day every year and we invite you to be a part. To find out more about Women in Need, Inc., website https://www.wintexas.org/, join the Facebook Page for events and videos outlining the need and the impact they have had on our community @WINInTexas.
Visit my Facebook Page for the list of items needed for donation @VickieDanielsRealtor.
Check out my VLOG from #WhatsHappeningWednesday as I announce the dates and details for KW RED Day 2018